Original Artwork
The original paintings and drawings depicted below are available for purchase. They are all from the Botanical Images, Rose Studies, and Beyond Botanical galleries. Click on any image for the larger views in the gallery.
Please contact me with inquiries:
phone: (831) 457-2365
e-mail: mcf@mcf-art.com
Thank you for your interest.
Botanical Images
Rosa laevigata
$3,500
Rhamnus (Frangula) californica
$2,000
Notholithocarpus densiflorus
$2,500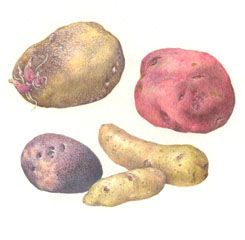 Potatoes
$800
Pinus sabiniana
$800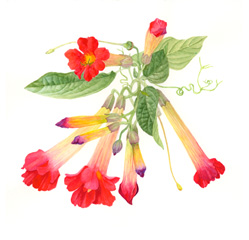 Distictis buccinatoria
$450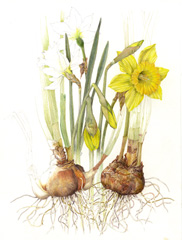 Narcissus sp.
$550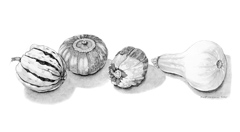 Four Gourds
$500
Rose Studies: Watercolors & Drawings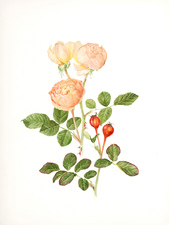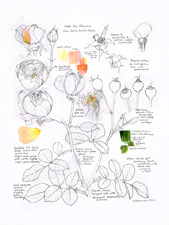 Rosa 'Jude the Obscure'
watercolor alone, $1,800
watercolor plus companion collage of drawings, $2,200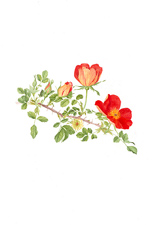 Rosa foetida bicolor
watercolor alone, $1,800
watercolor plus companion collage of drawings, $2,200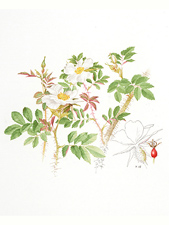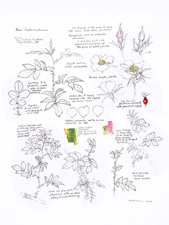 Rosa fedtschenkoana
watercolor alone, $1,800
watercolor plus companion collage of drawings, $2,200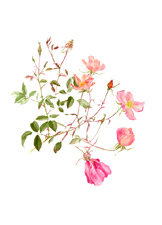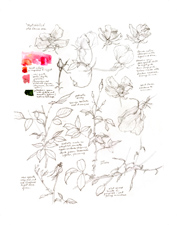 Rosa 'Mutabilis'
watercolor alone, $1,800
watercolor plus companion collage of drawings, $2,200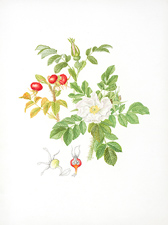 Rosa rugosa alba
$1,800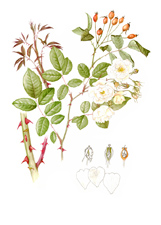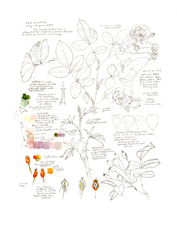 Rosa moschata
watercolor alone, $1,800
watercolor plus companion collage of drawings, $2,200
Beyond Botanical
Barnacles
$800